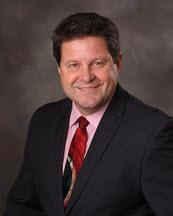 Eric P. Bernard, the founding member of Bernard & Merrill, PLLC, retired in December 2020, after 38 years of practice.  Eric's contributions to the firm, and the workers' compensation community at large, cannot be overstated.  Eric had a well-earned reputation as one of the premier workers' compensation defense attorneys in New Hampshire. Together, he and his original partner, Andy Merrill, built Bernard & Merrill to become New Hampshire's largest workers' compensation defense firm.
Eric graduated from College of the Holy Cross (B.A., 1975), attended Naval Aviation Officer Candidate School (1976) and Catholic University of America, Columbus School of Law (J.D., 1982), where he received  the American Jurisprudence Book Award in Criminal Law. 
Serving his community, Eric was Past Chair, Bedford, NH, Zoning Board of Adjustment, 2007-2016; Defense Member-New Hampshire Workers' Compensation Appeals Advisory Board; Fellow-ABA College of Workers' Compensation Lawyers; a New Hampshire Human Rights Commissioner, Mediator; and the Director of the Granite State Senior Games, Inc.
We at Bernard & Merrill proudly continue Eric and Andy's dedication to workers' compensation law and commitment to the highest standards of professional conduct.